Bennie Moten
Benjamin "Bennie" Moten was born on November 13, 1894. Moten grew up in the heart of Kansas City, Missouri's dance hall district, and developed a passion for ragtime.
Bennie Moten had the most formidable band in Kansas City, and over a few years their trademark backbeat evolved to become the sound of the city.
Bennie Moten never lived to see his band's great success; he died in Kansas City on April 2, 1935, following a failed tonsillectomy. Bill "Count" Basie became the band's new leader, ensuring Moten's legacy—and his own.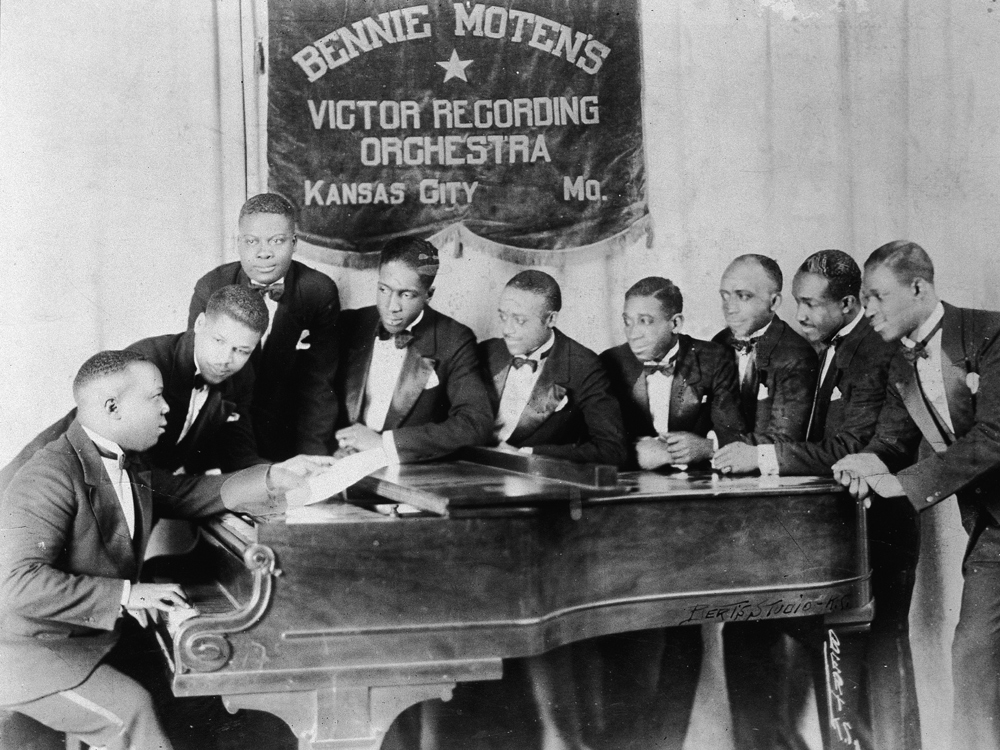 These transcriptions are available to download for free for the website members. We appreciate a donation if you can afford it. Thank you!