Clarence Williams
Clarence Williams (October 6, 1898 or October 8, 1893 – November 6, 1965) was both an artist and an entrepreneur. Highly energetic and adept at all sides of the music business from writing, publishing and performing to managing other artists, he worked with the most famous early female blues singer, Bessie Smith. The songs he wrote were popular across the United States; some of his compositions in the Dixieland style have become classics.
Williams was born on the outskirts of New Orleans, in Plaquemine, Louisiana, on October 8, 1898. He was of Choctaw Indian and Creole heritage. He began playing piano in the honky-tonks of New Orleans's Storyville. Williams also played professionally with Sidney Bechet and Bunk Johnson, two future jazz stars.
Anticipating the exodus of talent from New Orleans to the northern cities spurred on by the closing of Storyville, Williams moved to Chicago in 1920.
A shrewd businessman, Williams was in a position to help new artists in many ways. He could arrange their recording sessions, supply their material, publish their compositions and manage their business affairs. He was also capable of taking advantage of the unknowing performer and did so, probably with the same regularity as white agents, who were not known for their even-handed dealings with artists regardless of their race.
Between 1923 and 1937, Williams proved to be a prolific producer, organizing at least two recording sessions a month and recording over 300 sides under his own name. It was common for him to record with one company and, if he didn't like the results, go across town and record the same session for another company under a different name. The Dixie Washboard Band and Blue Grass Foot Warmers are but two of the pseudonyms he used in his pursuit for the best possible session.
From the late thirties until he lost his sight after being hit by a cab in 1956, Williams spent most of his time composing. He died in Queens, New York on November 6, 1965. During his lifetime, he had been a composer, pianist, vocalist, record producer, music publisher and agent. He may not have been the inventor of jazz, but he was influential enough in his day to be forgiven that one exaggeration.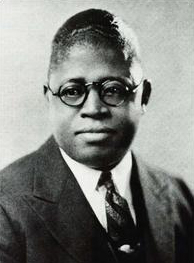 These transcriptions are available to download for free for the website members. We appreciate a donation if you can afford it. Thank you!