The first Syncopated Sisters residency!
Berlin – 21.05.2023. This March, the Syncopated Sisters Music Residency, organised by Nina Thaler and Katharina Wegner, opened space for FLINTA* musicians for exchange, networking and an unforgettable musical experience, shining a spotlight on women in traditional jazz music.
The Residency
With two incredible band workshops led by Marie-Anne Standaert and Angela Strandberg, as well as expert-led workshops focused on female empowerment, thanks to the valuable input of Anna Stiede and Jean Klinghammer, this festival was the ultimate celebration of the long-lasting power of women in jazz.
The residency kicked off for empowering days ahead with a concert of the all female band "the hot nuts' ' with the support of Swing Patrol Berlin at Frannz Club. The well known Jazz Club DONAU 115 opened their venue for our rehearsals during the days. After two intense days of rehearsals, the festival hosted a jam session at the Camidi Cheese & Wine Bar and closed with a final celebration night at the legendary Crack Bellmer, showcasing the great talent of 27 female musicians from all over Europe. The repertoire of one of the residency bands, chosen for the occasion, was a tribute to early jazz composer Mary Lou Williams.
And even if every teacher, artist and expert was female or identified as FLINTA* the public events of the festival were open to all genders, and welcomed amateur and semi-professional musicians, musicians from other genres, and swing dancers with prior musical knowledge.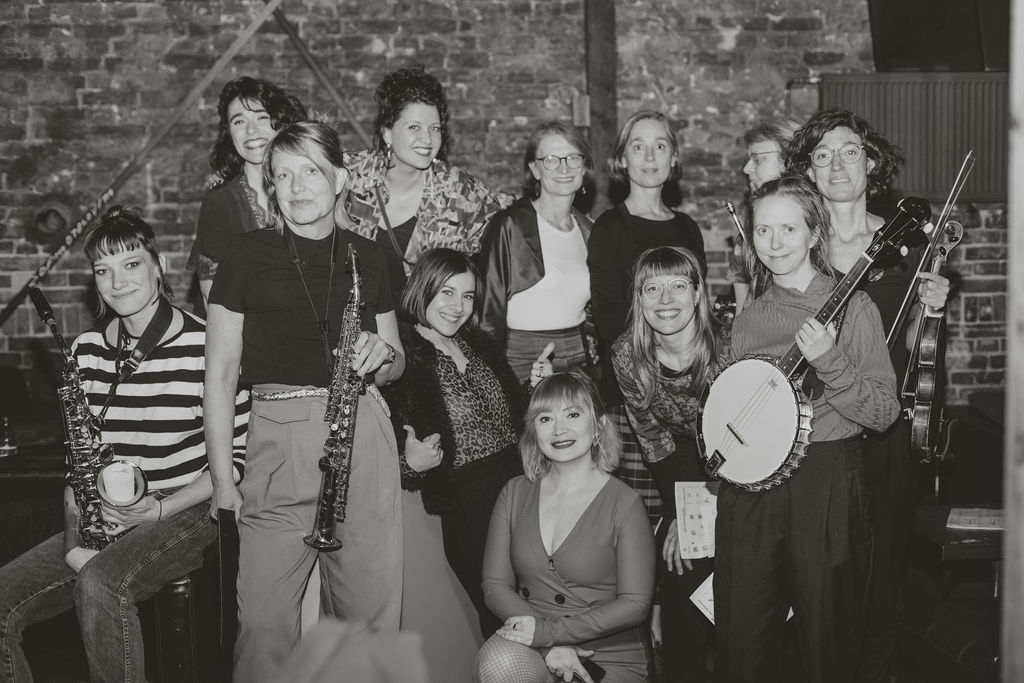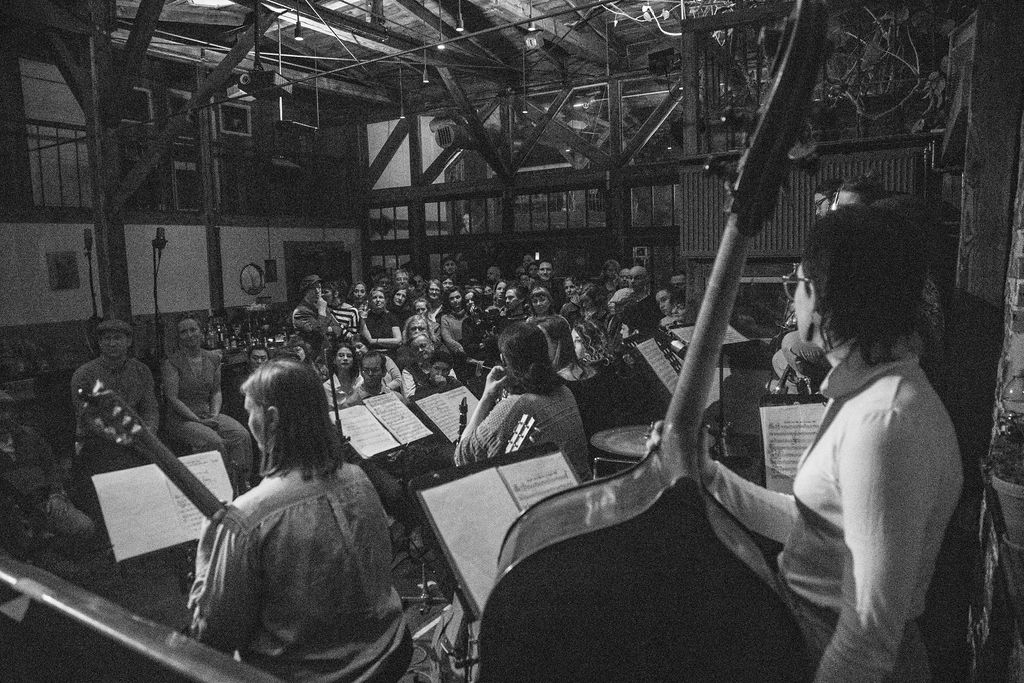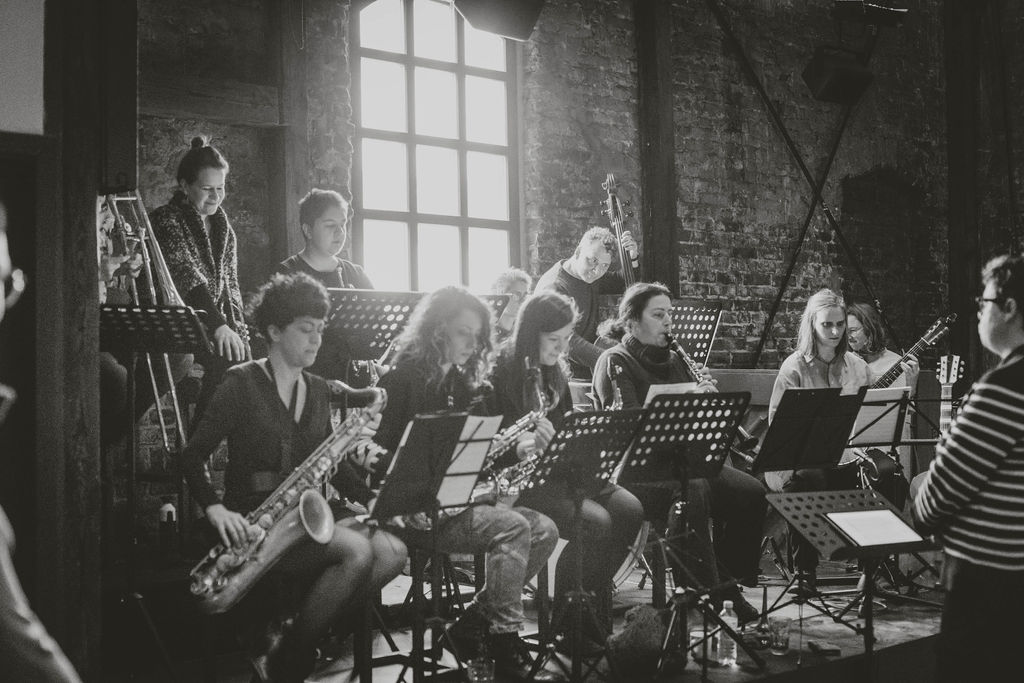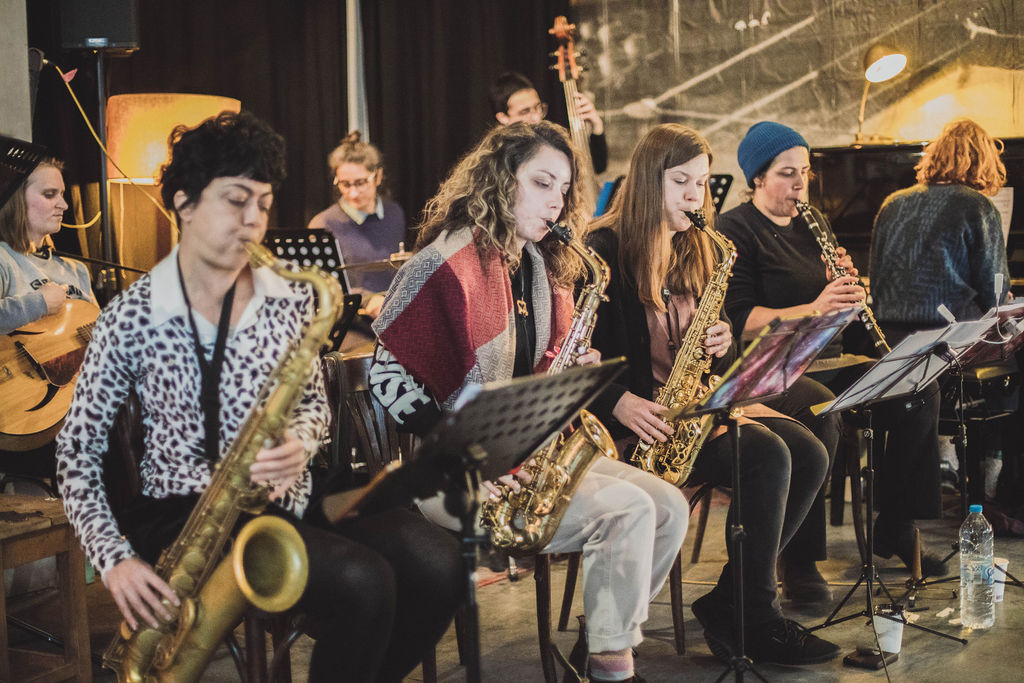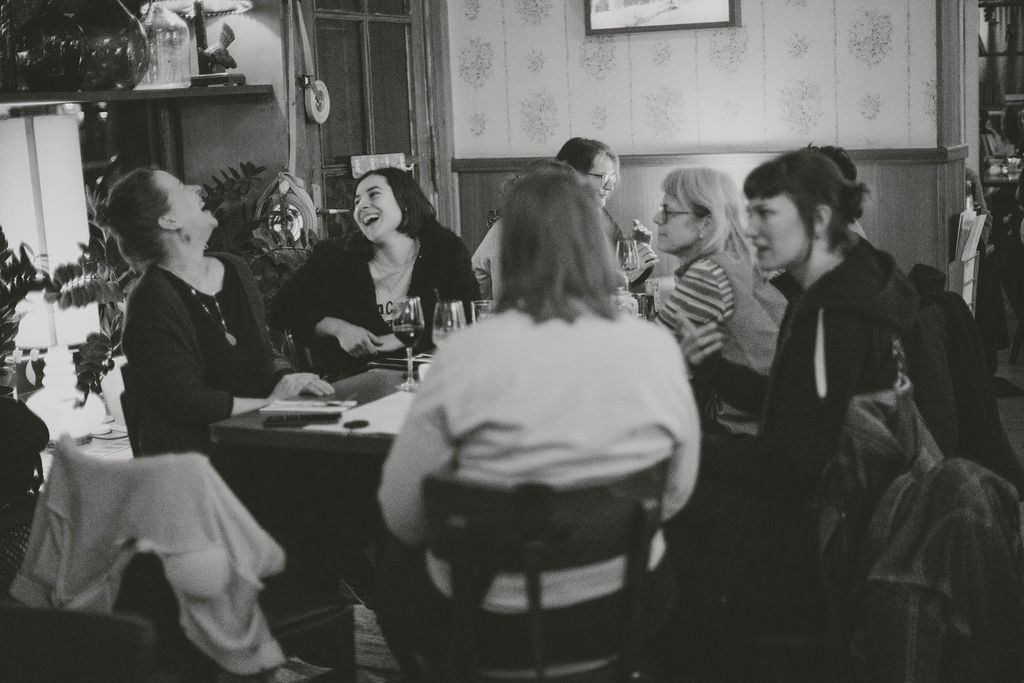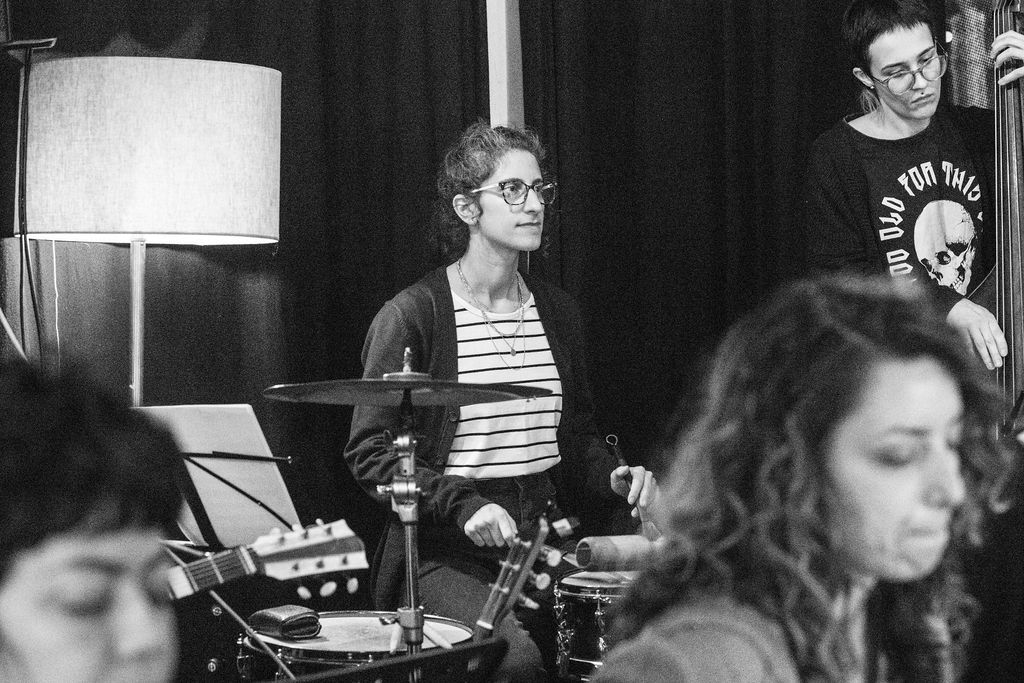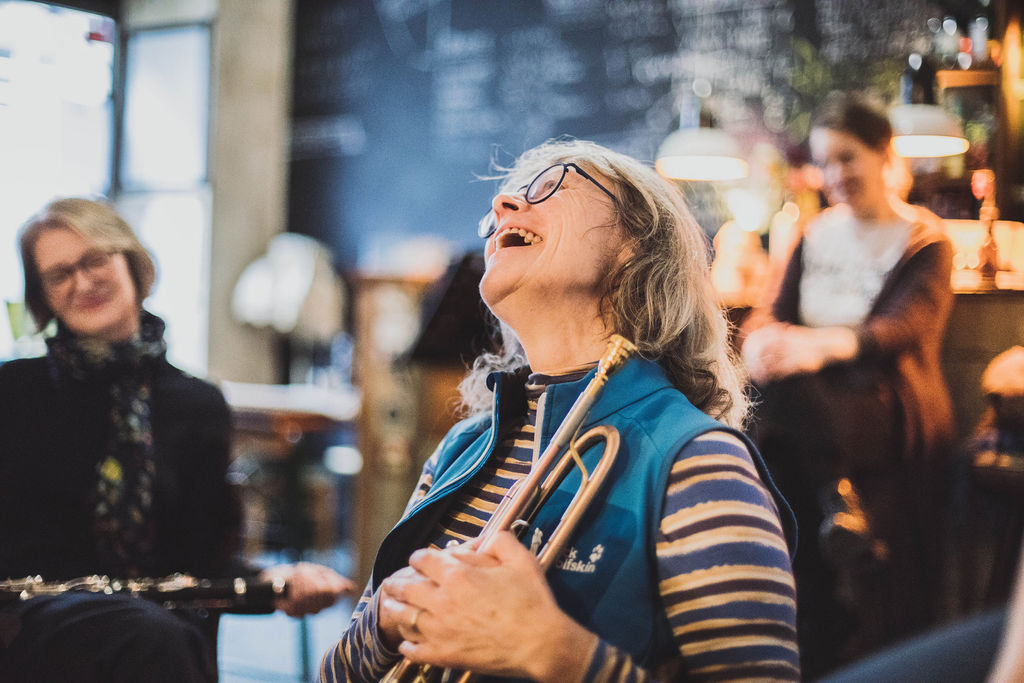 Outcome
The goal was of significant importance: to strengthen the network of female jazz musicians in Europe, as well as to empower other female musicians, whether they're professionals or just starting out. There was room for discussion as well on gender issues and preconceptions about music and musicians. These intense workshops were thought to be a safe space for everyone involved. Plus, this was a unique opportunity for female artists to come together, celebrate their talent, and make meaningful connections. Now we are happy to increase the visibility of female artists both on and off the stage in the traditional jazz scene and we hope to inspire others to follow suit by providing more platforms to women musicians.
Following up the residency Nina Thaler is keeping active with the Syncopated Sisters Podcast series that you can already listen to online. More about this exciting new project soon!