Media coverage for the BackBeat Jazz Academy
Here's a small excerpt from a press article shared on Kosmosviertel.de in which the author describes the project. You can read the full article HERE (in German).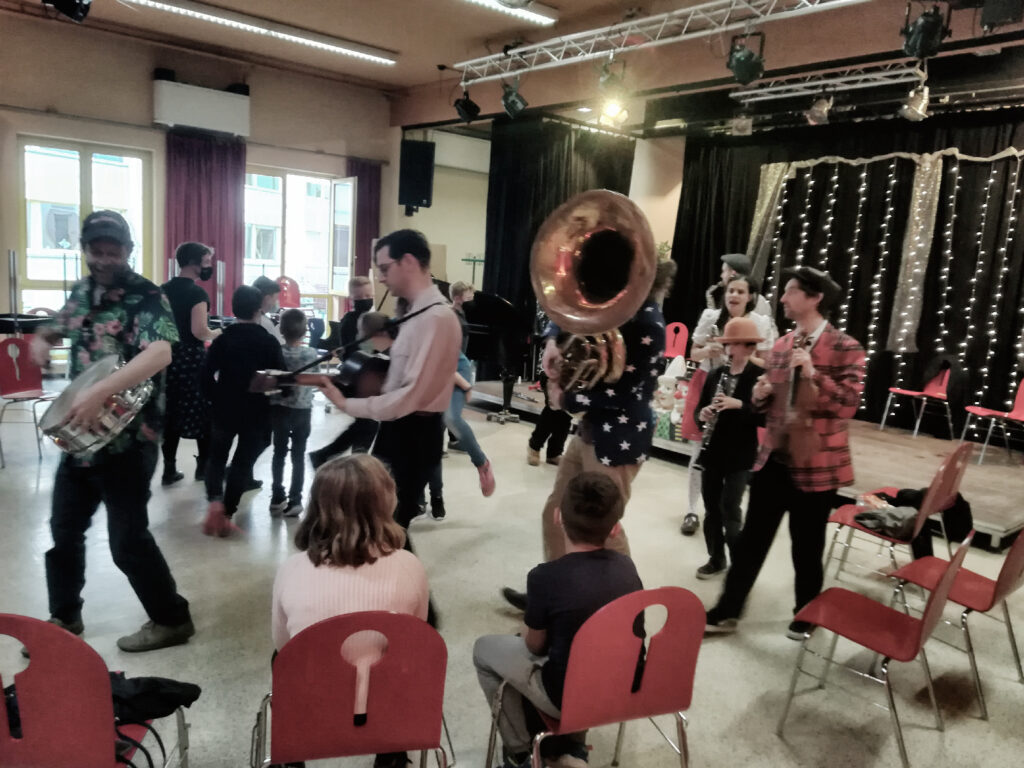 (Jazz) music by professionals for children. Since the beginning of the year, the "Syncopation Society" (SyS), together with its partners, the Cabuwazi Circus, WeTek and the Joseph Schmidt Music School, has been offering a new activity at the Bürgerhaus in Altglienicke: Back Beat Jazz Academy – the small jazz school for children & adolescents in the Kosmosviertel and beyond.
With the help of the educators from SyS and WeTeK, children are introduced to traditional jazz music. They can listen to live music, exchange with the musicians and learn about their musical instruments. The musicians also give insights into their profession in the music and event sector.