#1 Syncopated Sisters Residency Berlin | March 9-12, 2023
for women/ FLINTA

From March 9-12, 2023 the residency offers workshops, talks and activities that will provide a space for music, exchange, networking and female empowerment.
The event aims to connect female musicians within the Jazz and Swing community in Europe and includes band workshops. For non-musicians that are interested in an exchange around the topic of female empowerment in the scene, it is also possible to register for the empowerment program of the residency without the band workshop.
---
Schedule + PUBLIC EVENTS
The complete schedule will be send out to all participants. These are the events open to the general public (all genders!). All events are donation based.
THURSDAY | MARCH 9, 2023 | 21h
Syncopated Sisters Opening Night @ Frannz Club
THE HOT NUTS LIVE
DJ ROSA LEE + SOCIAL DANCE
in cooperation with Swing Patrol Berlin
SATURDAY | MARCH 11, 2023 | 19h
Syncopated Sisters Jam Session @ Käserei Camidi
OPENER : TOOLBOX ORCHESTRA
JAM SESSION | Musicians of all genders are welcome!
SUNDAY | MARCH 12, 2023 | 10h30 – 12h30
Jazz City Walk | Berlin Mitte
with registration only – and we are already fully booked!
SUNDAY | MARCH 12, 2023 | 18h30
Celebrating Syncopated Sisters @ Crack Bellmer
WORKSHOP PRESENTATIONS
12 CLOUDS OF JOY | SYSTERS 2
Program starts at 19h sharp! Please be on time.

Afterwards
DJs LIZA LARK + MISS TILLIE
SOCIAL DANCE
hosted by Bellmer Balboa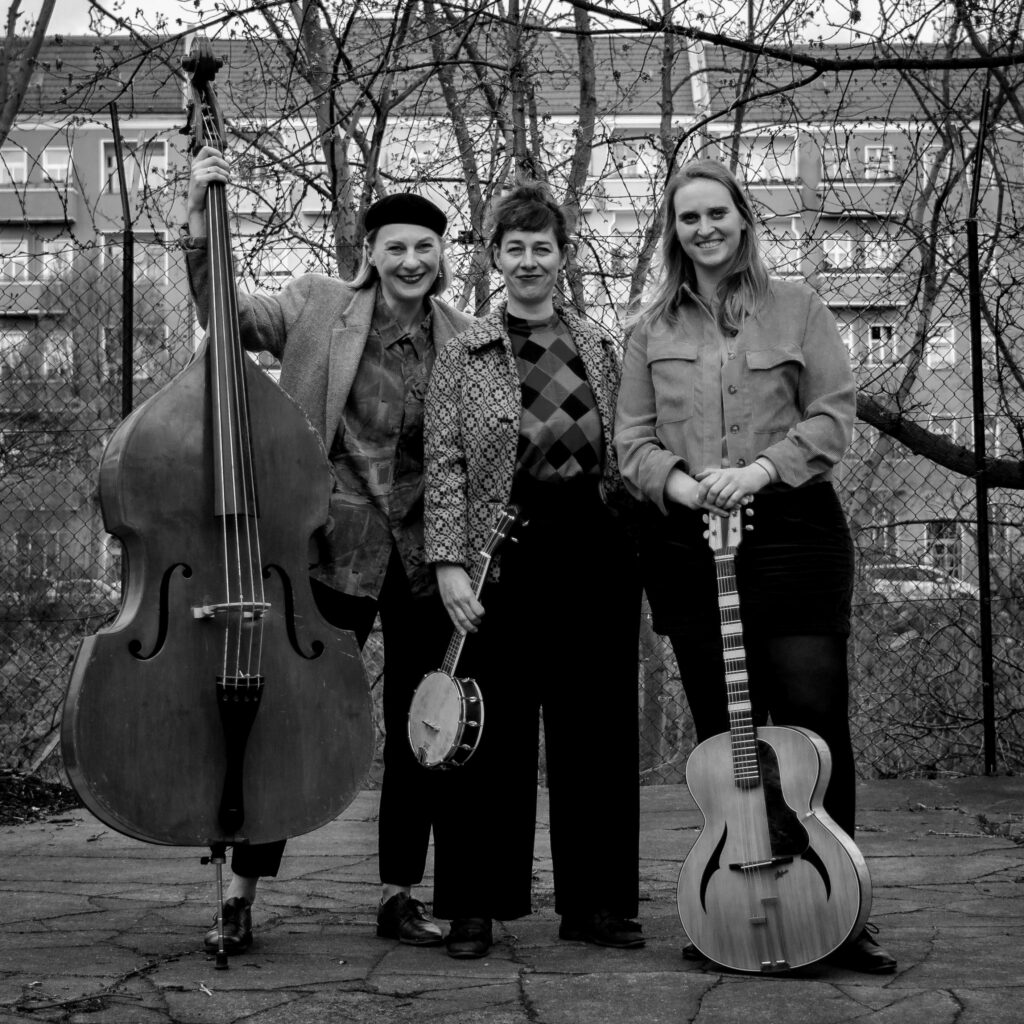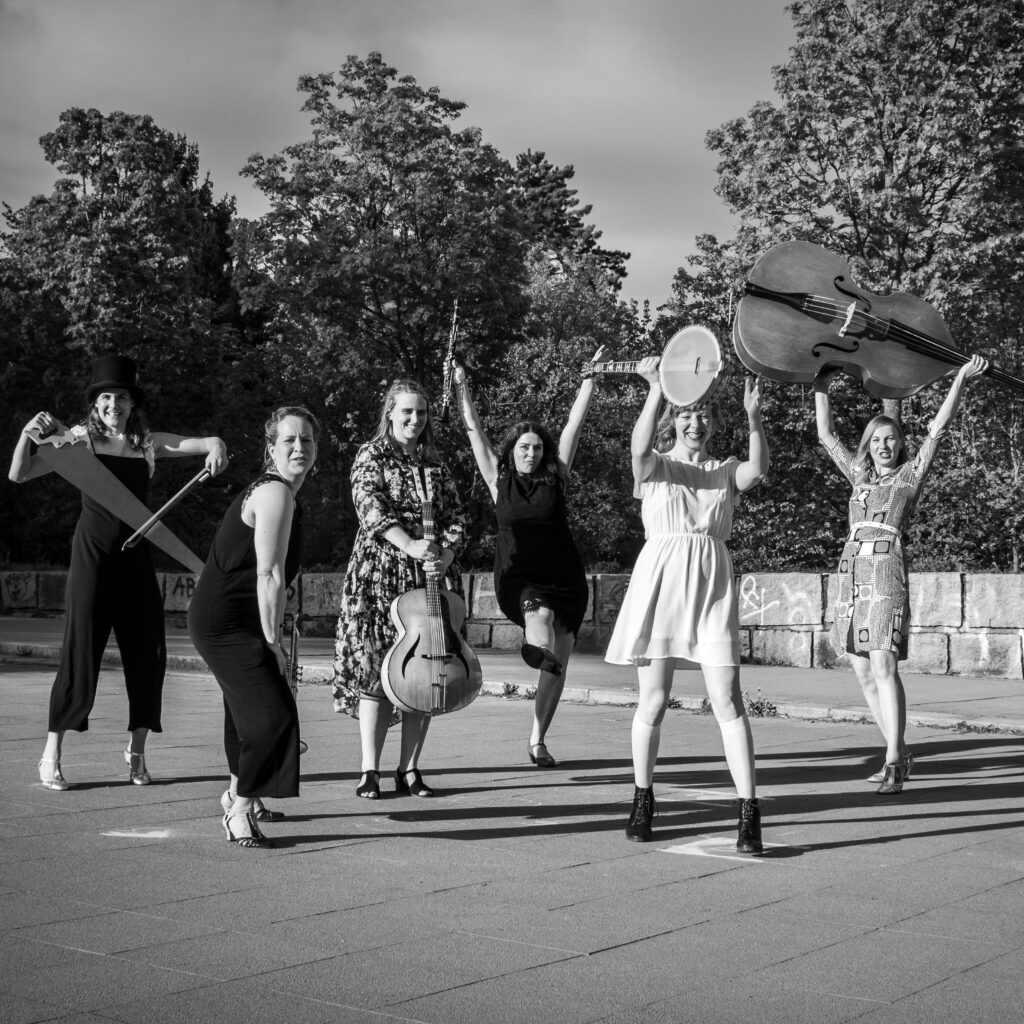 ---
WORKSHOP PROGRAM
BAND WORKSHOPS
A big part of the residency are the band workshops. The results of the workshops will be performed on the last evening.
12 CLOUDS OF JOY | band workshop 1
experienced / professional level
For three days the participants will be working on compositions and arrangements by Mary Lou Williams (1910-1981), originally written for Andy Kirk's 12 Clouds of Joy 1929-31. This band workshop will be led by the bandleader and trumpet player Marie-Anne Standaert from Gent/Belgium.

SYSTERS 2 | band workshop 2
intermediate / advanced amateur level
Here the participants will be focusing on a repertoire by female composers too. This band workshop will be led by the bandleader, trumpet player and singer Angela Strandberg from Paris.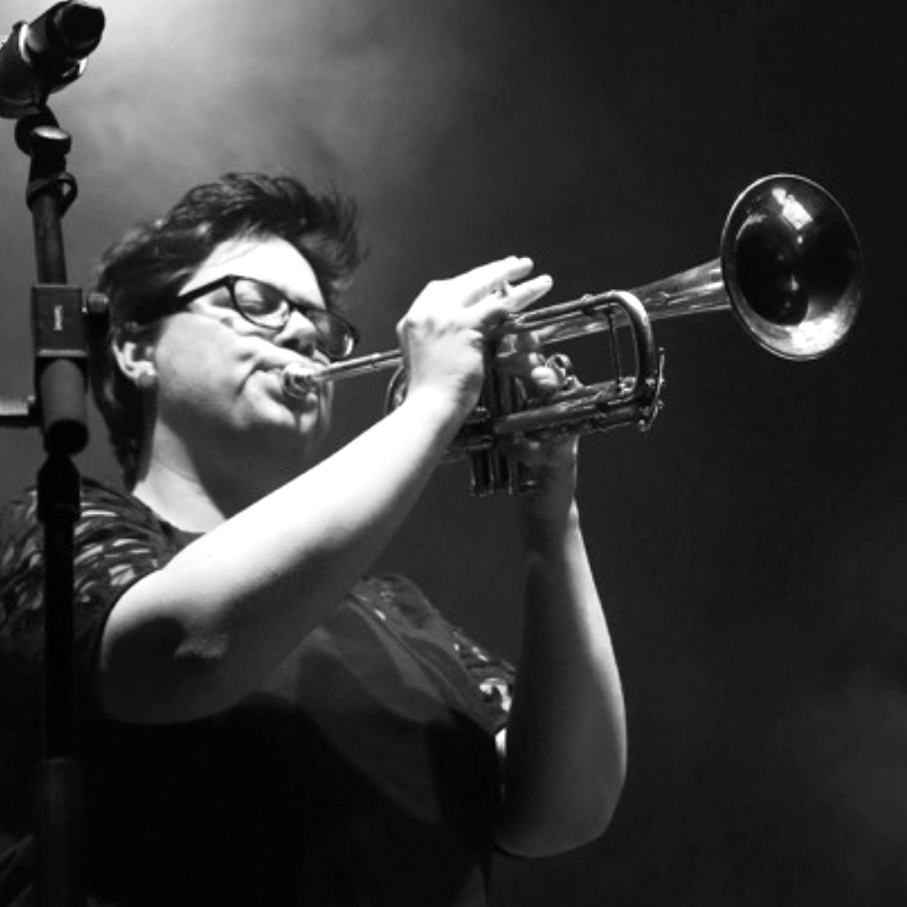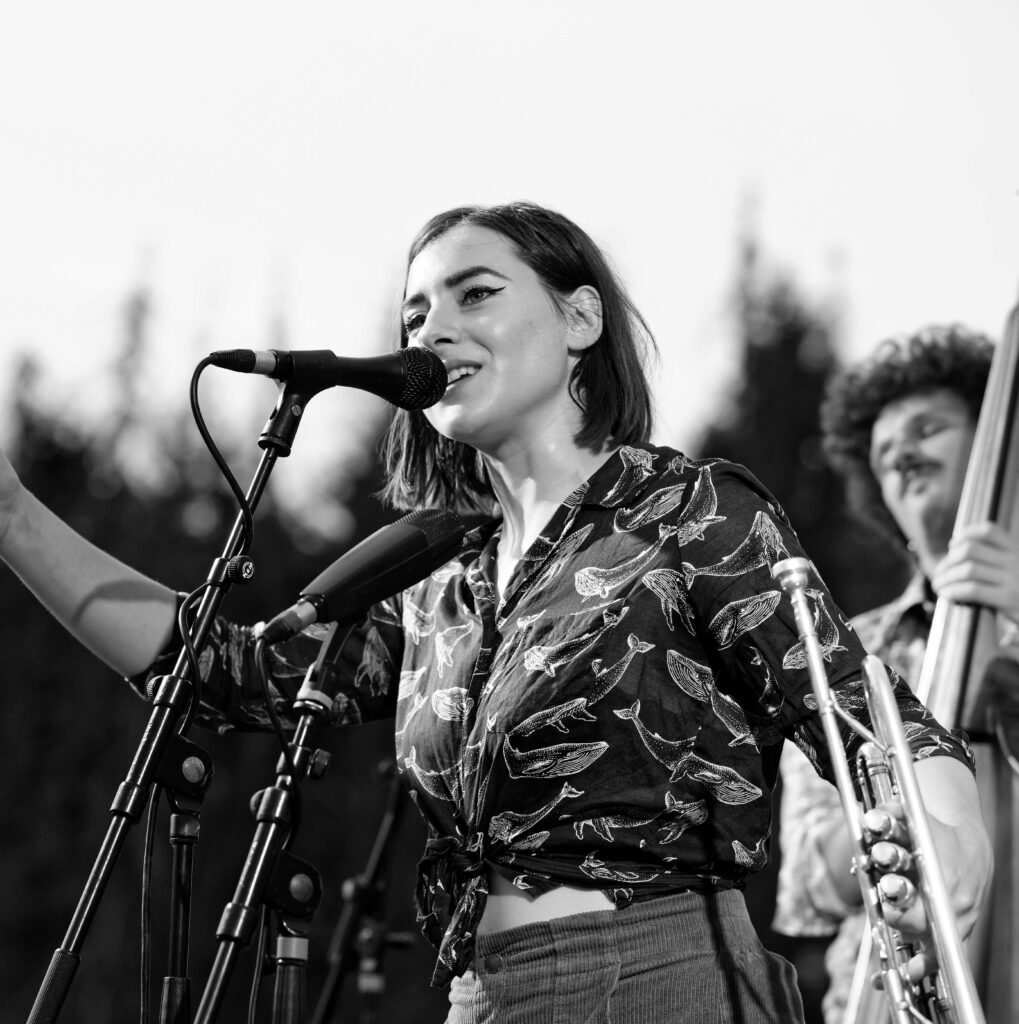 EMPOWERMENT WORKSHOPS
On the other hand the residency will give space for feminist perspectives, empowerment, exchange and visions of the future. The afternoon workshops engage with topics such as presence, voice, movement, resonance and expression, that are not music related. And there will be an exchange about "women in jazz", experiences of female empowerment in a male dominated music business, female leadership, networking, and collectivity. Workshops will be led by anna stiede and Jean Klinghammer.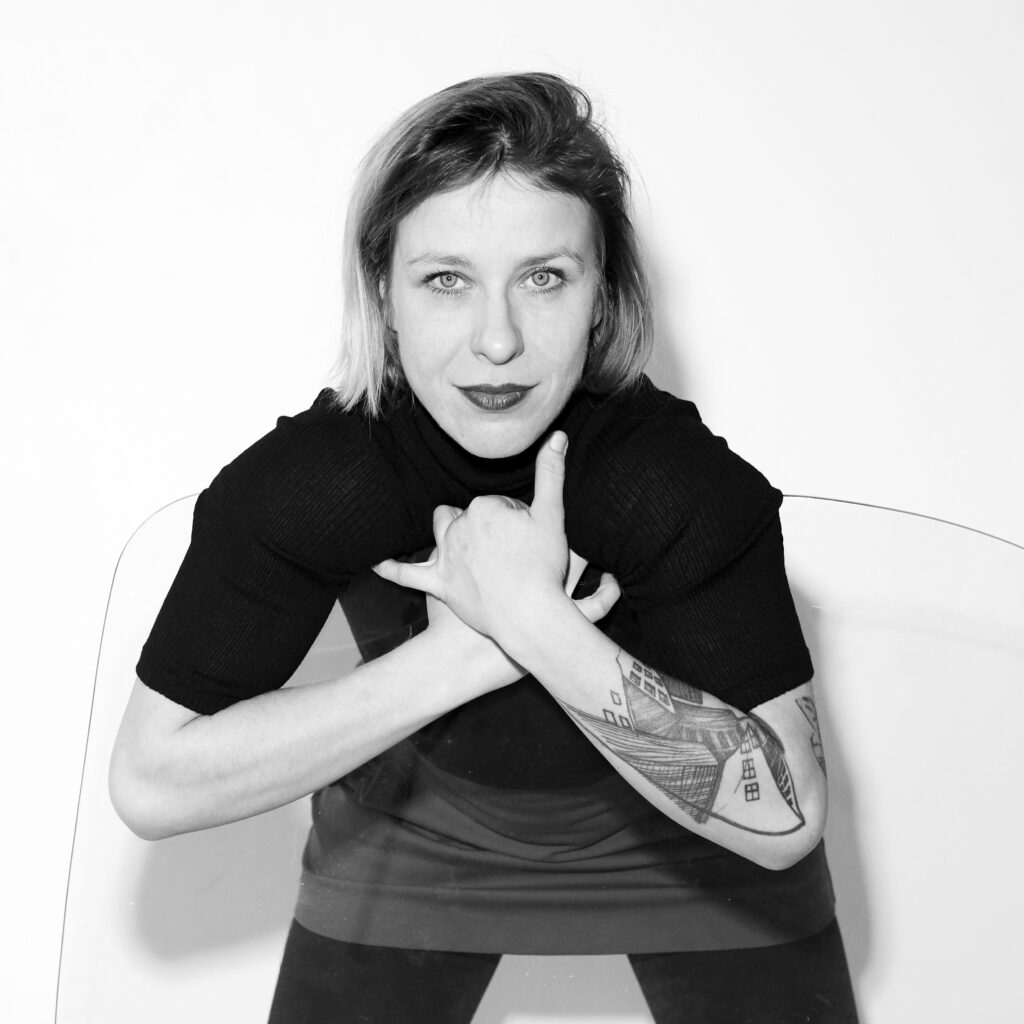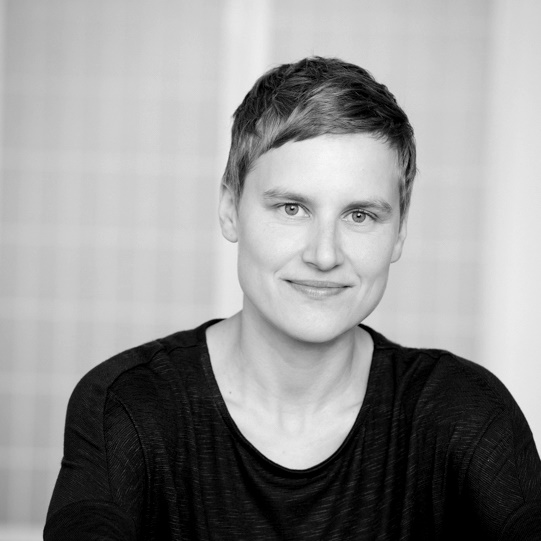 ---
REGISTRATION
Workshop registration is closed! Evening events advertised above are open to the public and donation based!
PACKAGES
package 1 | band workshop 1 – 12 CLOUDS OF JOY – and afternoon program | 135,- €
package 2 | afternoon program on female empowerment only | 65,- €
package 3 (new!) | band workshop 2 – SYSTERS 2 | 165,- €

Free of charge for participants invited by SEN (Swinging Europe Network). There might be additional expenses for the evening events.

CONTACT
You can contact us via registration@syncopation.de and join our facebook event here.
---
This residency is part of the project Swinging Europe.
Co-funded by the Creative Europe Programme of the European Commission.