Luis Russel
Luis Russell (August 5, 1902 – December 11, 1963) was a native of Panama, but after winning $3000 in a lottery in 1919, he moved with his mother and sister to New Orleans where he made a living as a pianist. In 1925 Russell moved to Chicago to join Doc Cook and his Dreamland Orchestra and then later became the pianist in King Oliver's band. He moved to New York with Oliver in 1927 before he formed his own Luis Russell Orchestra made up of several other King Oliver sidemen. He recorded six songs in 1926 with his Hot Six and Heebie Jeebie Stompers.
By 1929 his band had grown to ten-pieces and they recorded a dozen records that are considered some of the first and best examples of Swing music. The band started backing up Louis Armstrong on a few of his early orchestra recordings. In 1935 Louis Armstrong took it over the orchestra altogether and for the next eight years they functioned as back-up band for Armstrong with Russell acting as the musical director. Russell led a new band from 1943-48 that played at the Savoy and Apollo and made a few recordings. The final 15 years of his life he made his living outside of music, operating a candy shop, a toy store and then working as a chauffeur.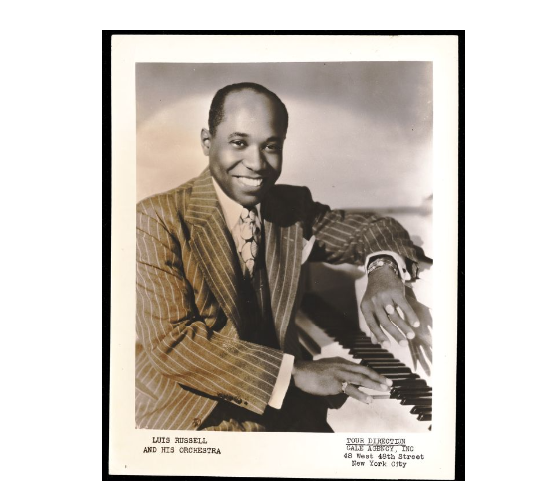 These transcriptions are available to download for free for the website members. We appreciate a donation if you can afford it. Thank you!