Original Dixieland Jazz Band
The Original Dixieland Jass Band (ODJB) made the first jazz recordings in early 1917. In late 1917 the spelling of the band's name was changed to Original Dixieland Jazz Band.
Band leader and cornetist Nick LaRocca argued that ODJB deserved recognition as the first band to record jazz commercially and the first band to establish jazz as a musical idiom or genre.
They have long been dismissed as the White guys who copied African-American music, and called it their own. There is a lot of truth to that statement, but on the other hand, The Original Dixieland Jazz Band's recordings still hold their own unique charm, over 80 years after their initial release.
Here are seven transcriptions to bring back to life these historic recordings.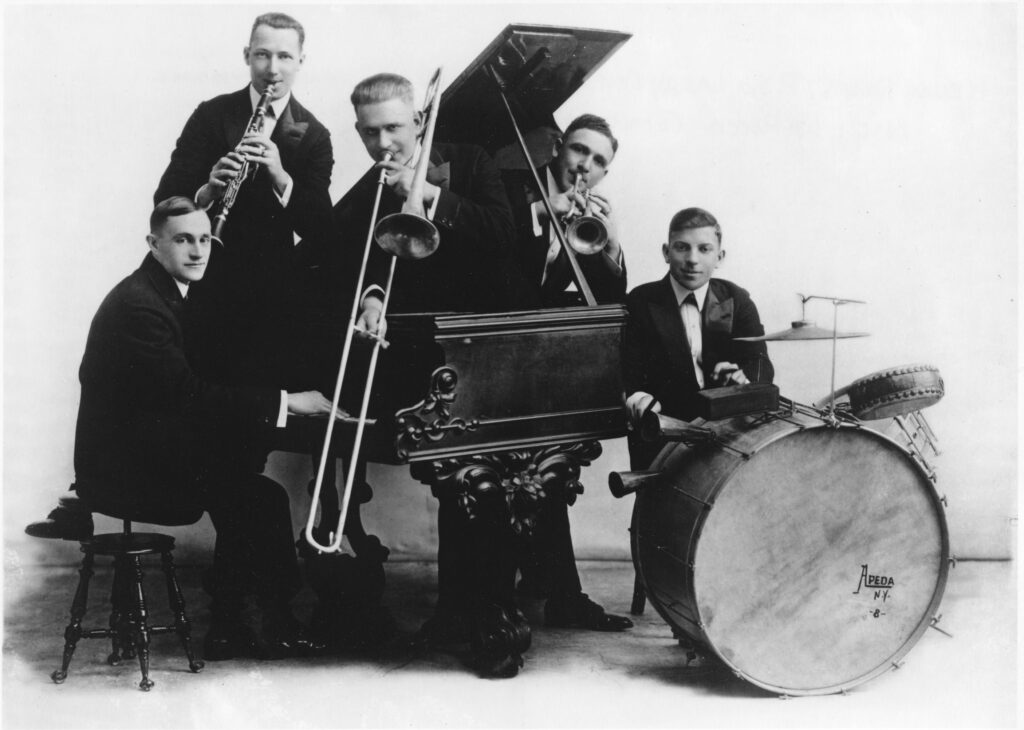 These transcriptions are available to download for free for the website members. We appreciate a donation if you can afford it. Thank you!