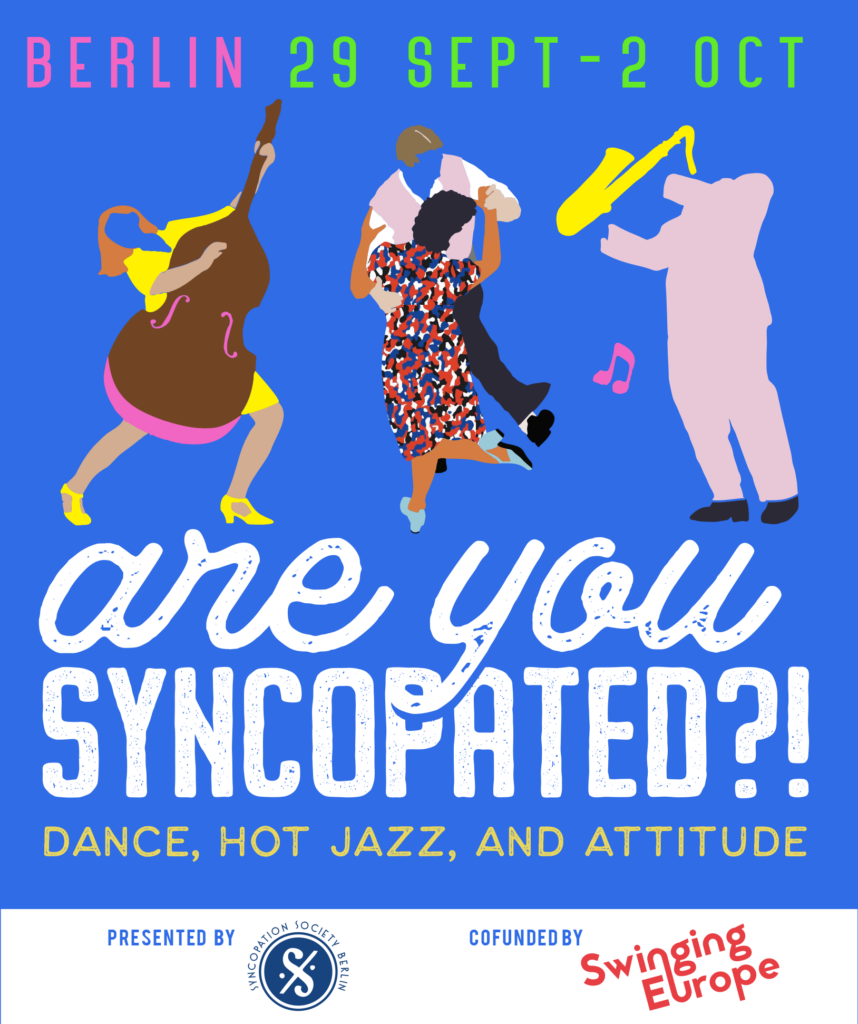 Are You Syncopated?! 2022
Four grand nights of music and dance in the realm of early jazz! Discover our scene in the greatest respect and acknowledgment of the African-American cultural heritage. This will be the great event of 2022 you don't want to miss from 29. Sept to 2. Oct.
Keep up to date by joining the event
https://fb.me/e/2mYM0PWSM
or sign up for the Newsletter
https://syncopation.de/areyou/
What you can expect:
4 buzzing parties with bands, DJs, and surprises!
Music workshops with professional musicians
Panels with specialists
Jam sessions with SyS bands
Dance tasters from guest teachers
Awesome daytime activities
We look forward to welcoming you to our vibrant community! In line with our code of conduct, we are committed to the inclusion of all people, LGBT+, BIPOC, where respect, kindness, and empathy prevail. MORE SOON!
This festival is part of the project Swinging Europe. Co-funded by the Creative Europe Programme of the European Commission.